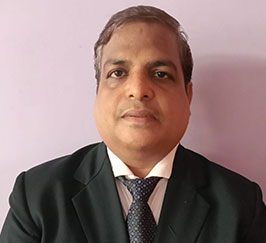 Surendra Gupta
Development Manager
A technology expert with +14 years of experience and excellent track record of building architects and delivering highly reliable and scalable system/software across a variety of areas and technology like Blochchain, AI, ML.
A) 10 years of technical management experience in enterprise level SaaS application development, working with stakeholders across geographies to build product vision and roadmap.
b) Strong experience in OOAD, Design Patterns, SDLC, Agile methodology, Scrum framework.
Sysware was acquired in 2006 by Eclipsys Corporation. After the acquisition, Mr. Trivedi was appointed President of Eclipsys India where he designed and initiated the expansion of Eclipsys's India operation to 700 people. Mr. Trivedi started and headed the Global Delivery Management team for Eclipsys and created disciplined processes for smooth and streamlined multi-shore operation for Eclipsys.